Listening and collaborating fosters a creative environment
Cedarwood Architectural is a full-service firm supporting the needs of our local, regional and national clients.
We have diverse experience that includes corporate, multifamily communities, retail, hospitality, senior living and self-storage design. We set ourselves apart from other design firms by asking our clients, and ourselves, what defines a successful project; how can we support our client's definition of success? We strive to improve the client's experience throughout the process by listening and fostering a team environment. Providing real service to our clients is the defining aspect of our firm.
Architectural Design
Site Design
Value Engineering
Prototype Development
Tenant Build-Out Plans Interior
Feasibility Studies
Building Code Review & Compliance
Construction Phase Administration
About Us
Since 1972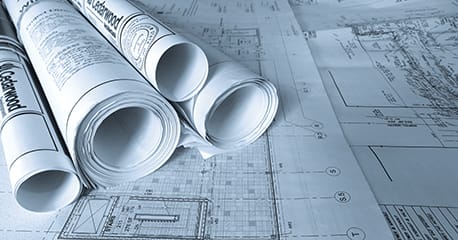 Cedarwood Architectural is the architectural design division of Cedarwood Companies. Our vertically integrated resources are designed to ultimately save our clients time and money throughout the development, design and construction process. We treat every client with integrity and respect. Whether your need is for just one, or for all of our services, we provide a hands-on no-surprises approach to every project or program.
Since 1983, Cedarwood Architectural has been offering clients designs that satisfy their requirements for function and aesthetics while also providing the very best value for their money. We have designed a wide variety of projects – projects whose designs are cost-effective and attractive.
From our initial interview and throughout the design and construction process, we are committed to understanding and upholding our client's goals and criteria. We do that by assigning staff members who are not only talented architects and designers, but also have a service orientation, are good listeners, honest and responsive and take enormous pride in their work. We establish strong relationships with our clients so that they can have continued confidence in our abilities and integrity.
At Cedarwood Architectural, we measure our success in the pride we take in providing the best possible design for our client and the relationships we develop with them through the process.
Listening and collaborating fosters a creative environment.
Our Values We Hold True
Mission Statement
Cedarwood is a fully integrated national real estate development company devoted to our core principles of honesty, loyalty, trust and respect. These core principles form the basis of our relationships with our clients, our employees, our partners and our vendors.
We provide a full range of real estate development services as we strive to achieve the goals of our clients while building long-standing relationships along the way. We utilize the specialized knowledge from our team of professionals and provide a seamless, timely and cost-effective approach to meet our client's needs with an entrepreneurial culture of commitment.
Since our inception in 1972, we are a company that focuses on the satisfaction of our client's needs above all else.
Architectural Development Services
With architects licensed throughout the country, Cedarwood Architectural, Inc. can provide architectural services nearly anywhere you have a need. We can also expedite licensure in additional states or partner with other firms.
Site Evaluations & Zoning Compliance
Conceptual Site and Building Studies
Existing Building Analysis
Agency Approval Process
Full-Color Site Plans
Building Elevations
3-D Renderings
Material and Color Boards
Marketing Materials – flyers, presentation boards, graphics
We take the time to listen to our clients and prioritize strategic architectural design goals within real-world project opportunities and challenges to deliver professional solutions.
Site and Master Planning
Zoning Compliance
Landscape Design
Full Color Site Plans, Building Elevations and 3-D Renderings
Material and Color Boards
Marketing Materials – flyers, presentation boards, graphics
Our commitment to excellence fosters trustworthy relationships with our clients and our knowledgeable team is quality-focused to provide reliable services every time.
Program Development – Area Requirements and Needs Analysis
Building Design
Prototype Development
LEED / Green Building Design
ADA Studies & Compliance
Building Code Review & Compliance
Architectural Interiors
AutoCAD Generated Working Drawings
Specifications for Materials and Installation
Tenant Build-Out Plans Interior
Finishes and Cabinetry Design
Signage Design & Specifications
Tenant Finish Standards
Value Engineering
Permitting
Construction Phase Administration / Design Conformance